Nothing truly conveys a sense of affluence like the appeal of magnificent gold rings. They add a sophisticated and vibrant accent to your jewellery box. Gold rings can be worn in various fashions, including bold and simple. Whether you are a jewellery lover or just a casual shopper, 18k gold rings are a timeless statement of class and elegance.
Their styles are limitless, displaying an assortment of intriguing designs that are not only visually attractive but also connect with profound meaning. Here is an exclusive collection of five meticulously created 18-karat gold rings that are sure to suit everyone's style and budgetary needs.
18 Kt Yellow Gold Blossom Ring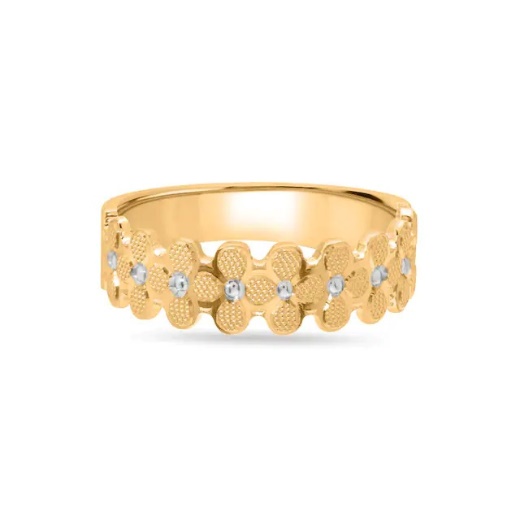 The beauty of blossom has been meticulously captured in this 18kt gold ring. The word blossom symbolises spring, a new beginning and growth. Wearing this gold blossom flower ring will make you feel nature's vibrancy. You will carry a part of the blossom wherever you go, with flowers that never fade. The ring's design is stunning, providing an endless source of motivation from nature. At an affordable price, this beautifully crafted gold ring is sure to evoke cherished memories of your life.
18 Kt Yellow Gold Deco Ring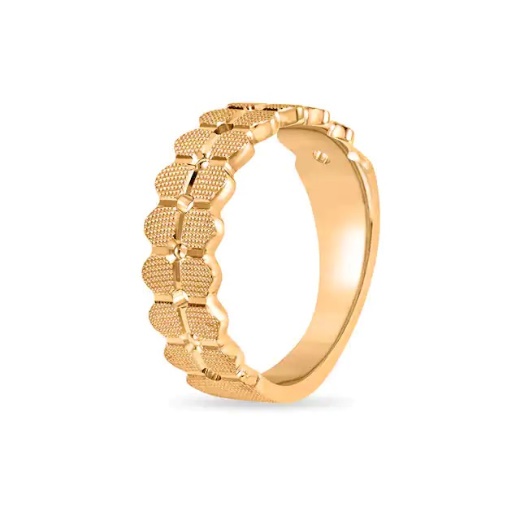 Are you on the lookout for a pretty gold ring that will not break the bank? We have got just the thing. Treat your loved ones with an impeccable quality 18kt gold ring that is available at an affordable price of 30K. The beautiful adornment boasts a timeless design perfect for any event, whether you are dressing up or keeping it casual. You will love how it effortlessly enhances any outfit without compromising style or sophistication.
18 Kt Yellow Gold Pattern Band Ring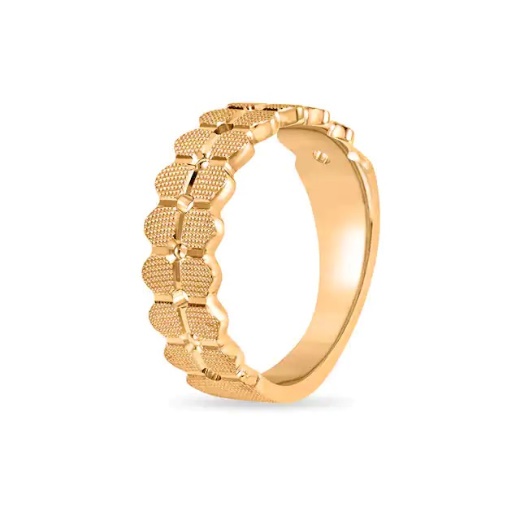 Looking for a ring that goes well with any outfit? Check out the low Gold Pattern Band Ring from Mia by Tanishq. This 18kt gold ring is classic and elegant, with a pattern of princess-cut diamonds resembling an eternity band. And the best part? It comes at a reasonable price. Add this unique and versatile ring to your collection today!
18 Kt Yellow Gold Celtic Ring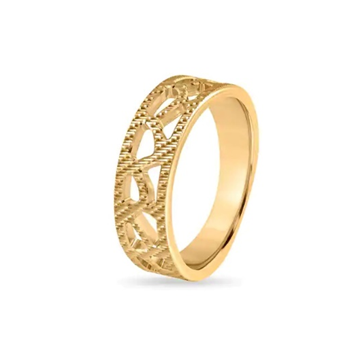 If you are searching for a way to spice up your wardrobe, consider checking out the 18 Kt Yellow Gold Celtic Ring from Mia by Tanishq. Not only is it inexpensive, but it also holds a profound spiritual meaning. The ring boasts a symbolic design of a looping Celtic knot, representing the eternal nature of life.
18kt Yellow Gold Textured Pattern Ring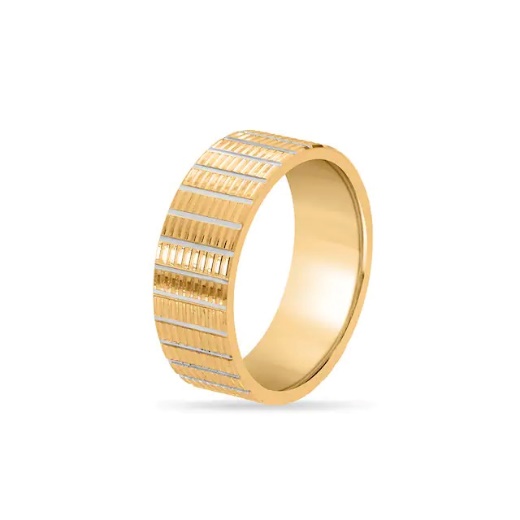 This affordable 18kt gold ring is part of Mia by Tanishq's Festive Collection. It is an opulent ring that sparkles from every aspect. The stunning 18 Karat yellow gold ring will add a hint of extravagance to any ensemble. The chunky and modern ring may look like a party accessory. But it is inexpensive, classic, and appropriate for both everyday wear and special events.
Explore the 18kt Gold Ring Collection
Remember that purchasing jewellery is an incredibly personal experience, and you deserve nothing less than pieces that represent your vibrant personality and express your own flair. With these five designs, you will surely find an outstanding 18k gold ring that coincides with your budget and style. If you are looking for a broad range of beautiful gold ring designs, your search ends here. Do not waste time and visit the wonderful collection available on Mia by Tanishq's website.