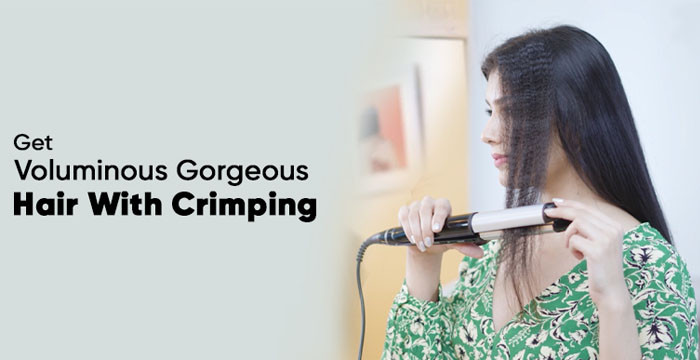 Are you tired of flat, lifeless hair that lacks volume and oomph? Look no further, as crimping is here to save the day! Crimping is a versatile hairstyling technique that has made a comeback in recent years, providing an easy and effective way to add instant volume, texture, and glam to your locks. Let's diveinto the wonders of crimping and how it can transform your hair into a stunning and voluminous masterpiece.
What is Crimping?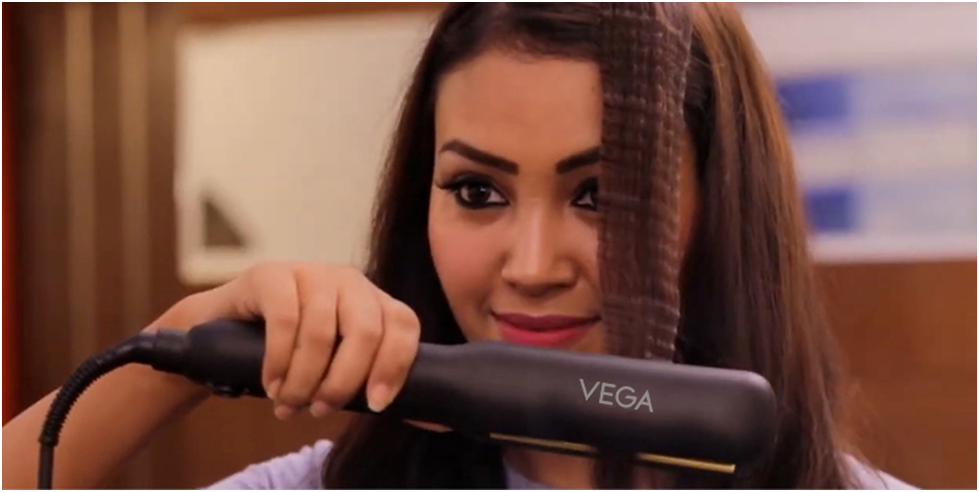 Crimping is a hairstyling technique that involves creating small, zigzag-like patterns in the hair strands to achieve a textured and voluminous look. Traditionally associated with the bold and edgy styles of the '80s and '90s, crimping has evolved and became more refined over the years. With modern crimping tools and techniques, you can achieve a variety of stylish looks that range from subtle and natural to bold and dramatic.
Why Choose Crimping?
Instant Volume: If you struggle with flat and limp hair, crimping can be a game-changer. By adding texture and volume to your strands, it creates the illusion of thicker, fuller hair. The crimped texture make your locks look instantly voluminous. Choose Vega Classic Hair Crimper that gives instant volume and well-defined texture to your hair that you can flaunt all day long. The hair crimper offers even heat distribution with its wide Ceramic Coated Plates featuring 5 Ridges that cover a large section of your hair at one go. The hair crimper is suitable for all types of hair and you can style with it anytime, anywhere; thanks to its Quick-heat up! Its Easy Lock System helps to close the plates together effortlessly and provides easy and convenient storage. It comes with 360° Swivel Cord in its hair crimper to allow easy rotation during usage while preventing unnecessary tangles.
Versatility: Crimping offers endless possibilities for creativity and experimentation. Whether you want to add volume to an updo, create a bohemian-inspired hairstyle, or simply enhance your natural waves, crimping can help you achieve your desired look. From casual to formal occasions, crimping can be adapted to suit any style.
Long-Lasting Style: One of the most significant advantages of crimping is its longevity. Unlike some hairstyles that may fall flat after a few hours, crimped hair tends to hold its shape for an extended period. This means you can enjoy your voluminous hair throughout the day or evening without worrying about it losing its charm.VEGA Glam-Glitz 2 in 1 Hair Styler comes with Keratin Infused Ceramic Coated Plates to offer even heat distribution and shine that lasts long. The beautiful rose gold hair styler is ideal to achieve shiny-straight hair look and stunning crimped texture. It also features 5 adjustable temperature settings to let you choose a temperature of your choice as per your hair type and texture
How to Crimp Your Hair: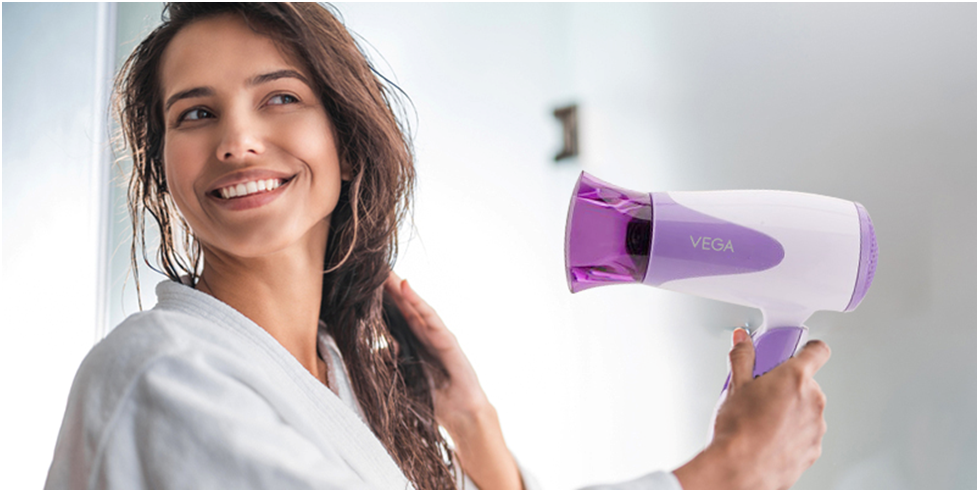 Preparation: Begin by washing and conditioning your hair as usual. Apply Vega Nature Care Hair Serum to shield your strands from heat. It's a protective smoothing serum that features the goodness of 5 active ingredients-Bhringraj, Olive, Amla, Vitamin E & Castor Oil.Allow your hair to air dry or use a hair dryer like Vega Style Pro 1000W Hair Dryer.Boasting a special feature of hot and cold airflow settings, this hair dryer lets you style and set your hair perfectly.
Sectioning: Divide your hair into manageable sections using hair clips or hair ties. Smaller sections will allow for more precise crimping and better volume.
Crimping Technique: Take a small section of hair and position the crimping iron close to the roots. You can also go for Vega 3-in-1 Hair Stylerwhich helps you get three styles, namely straightening, curling, and crimping.The hair styler's flat plates are designed to straighten your hair smoothly to create a sleek look. The crimper plates work magically to create beautiful textures while the curling iron works its ways to create lustrous locks. This hair styler features 1 button to switch freely into three different styles to attain your desired hairstyle conveniently. Clamp the iron down and hold it for a few seconds before releasing it. Move down the length of the section, repeating the process until the entire section is crimped. Continue this process on all the sections until your entire head is crimped.
FYI- This hair styler has also been recognized as the No.1 Hair Styler Appliance Brand In India*
Styling: Once your hair is fully crimped, gently run your fingers through the strands to separate them and create more volume. You can also use a brush with soft bristles for a more polished look. Feel free to experiment with different hairstyles, such as half-up styles, ponytails, or loose waves, to showcase the texture and volume of your crimped hair.
Finishing Touches: To ensure your crimped hair stays in place, you can apply a light hairspray or texturizing spray. Avoid overusing products to maintain the natural movement and bounce of your hair.
*by AZ Research, February 2023