The United States is such a large country that it requires several trips and a lot of time to get to know the different places it has. From the largest cities, to deserts and national parks, from North American culture to the confluence of different nationalities. Thinking about how much it costs to travel to the United States is a challenge, since the final price is defined by the following variables: what you want to do, how long you will be there, and which state or cities you want to visit.
Visiting Miami for a week is not the same as visiting San Francisco for a week. Traveling to the most touristic places is not the same as staying in more local towns or cities. Neither is planning a luxury trip the same as planning a backpacking trip ... So in this article you will find many tips that will help you put together a budget for the trip you have in mind.
1. Flights
The search for flights and the price always varies according to the date and the destinations. Having the United States as your final destination and leaving from Mexico is not the same as leaving from Argentina or Spain . Prices tend to change and in many cases almost constantly. The price of tickets to the United States also vary according to the city and state. You may find very cheap flights to Miami, but more expensive to Los Angeles or San Francisco. Undoubtedly the final price will change according to the departure destination and the date.
For example, in my case I have been to the United States twice, once I got a plane from Uruguay to New York and back to Uruguay from Miami for approximately 700 dollars, and another time I got a flight (round trip) a few days in advance leaving from Uruguay to Los Angeles and I paid 1,800 dollars (super expensive).
2. Accommodation
From 5 star hotels to incredible hostels. Again the prices vary according to the location, the date of travel (low and high season) and the comforts of the accommodation. Currently you can find prices for a night in Chicago staying in a hostel for $35, in Miami for $18, in San Francisco for $30, and in Las Vegas for $29. If you like to research and search for many accommodation options before your trip, I recommend you look at the following pages: Booking , Airbnb , and Orbitz .
3. Food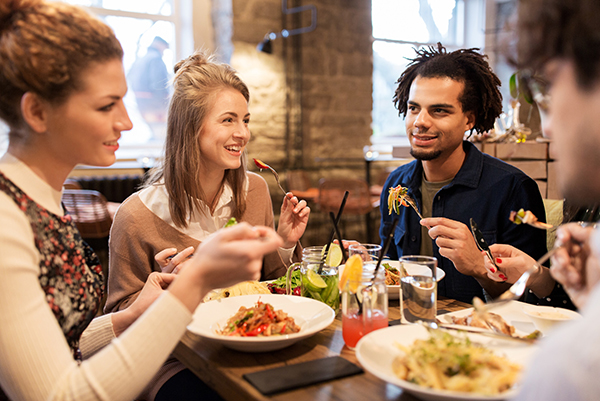 The price of food usually varies according to the State and the city. Being in the country you will find a great diversity of food, especially there are many varied proposals for vegetarian and vegan food at reasonable costs. But the reality is that the cheapest food is junk food, because this is the country where the big multinational chains were founded. You can generally eat for $10 or $15 a meal a day, and for less if you buy your meals from the supermarket. But remember, buying in California will not be the same as in Florida or New York . And of course the prices vary according to the service provided by the place.
4. Walks
Being such a large country, there are several options to enjoy walks. Many of them are free , like going to a nice beach, an art museum, or one of the great parks. But for example, if your wish is to visit one or several national parks, you can visit as many as you want for a year by paying 80 dollars. It is important that you also know that many cities are super prepared for tourism, such as the largest: Miami, New York, Los Angeles, San Francisco, San Diego , Orlando. In all there are free activities to do, you can search your cell phone for applications with the name of the city you want to visit, and there will appear many itineraries and attractions that you can visit (free and paid). It is an excellent way to organize your trip.
5. Transport
In the United States, transportation is not usually expensive, but the cost can vary between states and routes. In some cities it is nice to be able to rent a car, especially if your plan is to travel long distances, while in others like New York the best transportation will be the subway or a bicycle . Therefore, the estimate of money allocated to transportation depends, in addition to the days, on the city. If your budget is not enough to rent a car, and during your trip you want to travel to several places and states, you may find low cost flights , and if not, I recommend that you travel by the classic Greyhound buses . You can get tickets from Los Angeles to San Francisco, San Diego, or Las Vegas for 20 dollars.